Den tredje säsongen av den fantastiska serien The Americans har dragit igång. Men det var ingen sprudlande start.
The Americans handlar om två sovjetiska spioner som lever under cover i USA, som vanliga medborgare. De driver en resebyrå, har två barn och verkar vara helt vanliga människor. Men egentligen arbetar de USA:s ärkefiende. Det är en intressant story och The Americans fångar den väl.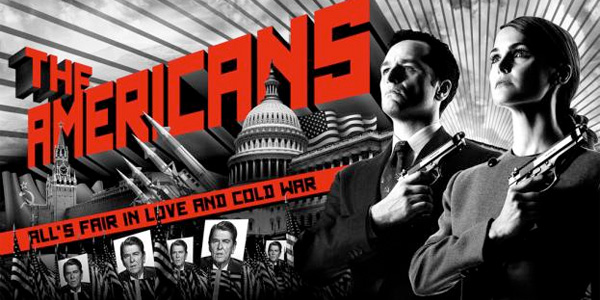 Men som sagt så var det ingen sprudlande start. Det var lite svårt att hänga med. Trots en lång previously i början så känns flera av karaktärerna främmande och det var svårt att komma in i handlingen. en del nya personer presenterades också som om vi kände dem och det var oklart vad som egentligen var grejen. Det hände mest bara massa grejer. Det var som om de ville starta igång serien med massa parallella historier. Men trots att vi inte kände igen så många så kändes det inte som om det startade några nya heller. Det var mest en kavalkad av hemliga möten med okända personer.
Men jag antar att vi kommer in i det. Det är en komplex serie och det gäller att hänga med för att förstå. Kanske gäller det att vara mer koncentrerad nästa gång och verkligen anstränga sig för att förstå.
Hur som helst så är det kul att serien är tillbaka igen. Jag har saknat den. Och vilken fröjd det är att
åter få se ett av de bästa intron som gjorts. Kul också att de åt "svensk" glass. Frusen Glädjé.