Vi är inte sånna som söker igenom hela internet för att hitta rykten att sprida. Vi spekulerar vilt istället.
2014 kommer nog bli ett bra serieår, precis som 2013 och 2012 och 2011...
Här är lite grejer vi tror och hoppas kommer hända under året: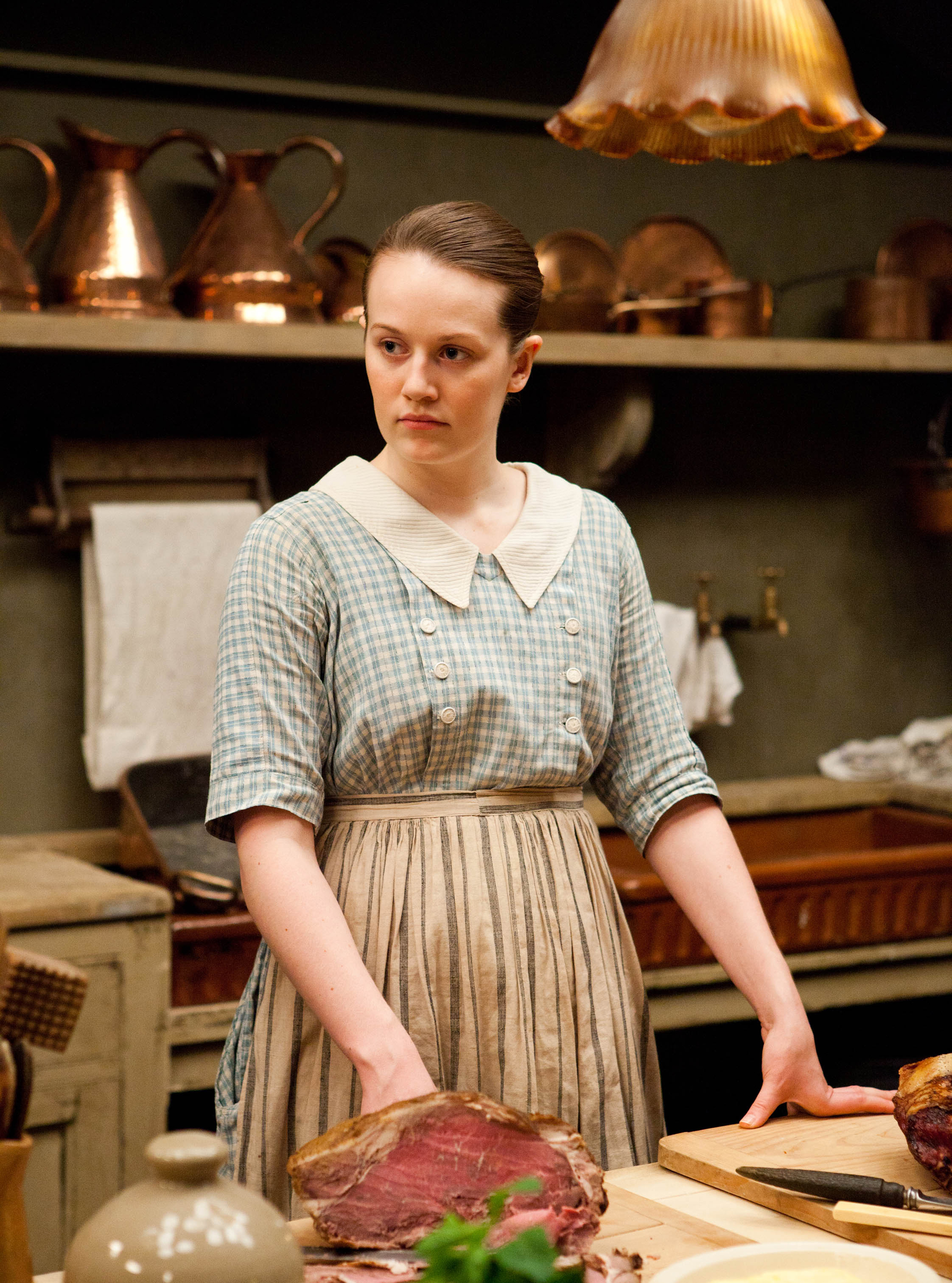 Ivy i Downton Abbey flyttar till Amerika. Hon gifter sig med han betjänten, byter efternamn till Chase och bosätter sig på landsbygden öster om New York. Deras barnbarnsbarn får sedan två söner som gör
karriär i Hollywood.
Will och Mac i The Newsroom gifter sig på redaktionen och åker sedan iväg på, vad de tror ska bli, en härlig bröllopsresa. Tyvärr går resan till en östeuropeisk hästfarm där det visar sig att lammsteken smakar lite konstigt, hamburgaraktigt. Skandalen är ett faktum. Vilken tur att ACN har sina två bästa på plats.
Skaparna av The Big Bang Theory inser att de har tappat greppet och lägger ner serien. Det är på tiden.
Det visar sig att det inte blir något bröllop mellan Robin och Barney. Alltihop var bara en dröm. Marshall vaknar genomsvettig i ett underligt rum och utifrån hörs någon sjunga på italienska. Lily kommer in med en baguette (amerikaner har ingen koll på europeisk kultur) och säger
buongiorno
.
Homeland blir en vanlig CIA-serie. Det visar sig att trots att Brody inte tillförde så mycket så höll han tydligen ihop serien. Nu blir det bara skit. Eller så blir det en härligt feministisk serie där Carrie får bli en mäktig mamma som blir framgångsrik på sitt nya jobb i Istanbul. Jag hoppas på det senare men fruktar det första.
Family Tree måste komma tillbaka. Annars lägger jag ner allt vad serietittande heter. Då har hela TV-världen tappat greppet totalt och den goda smaken är död.
Den amerikanska versionen av Friday Night Dinner har premiär. Våra förväntningar är höga men den visar sig vara kass. Som tur är kontrar britterna och släpper en ny säsong. Vilken fest, så soligt är det alltid i Britannien.
Och vad kommer hända i Game of Thrones? Eller varför undra, jag vet ju. Daenerys dör. SPOILER. Eller?
Blacklist fortsätter var lagom bra. Inget banbrytande men heller inte tråkigt. Förhoppningsvis slutar de med ett namn på listan per avsnitt. Istället lyckas de får till en övergripande handling som binds ihop med att listan prickas av. Gött vore om Elizabeth fick komma fram ännu lite mer som en stark karaktär. De senare avsnitten 2013 lutade åt det hållet och det gillas skarpt i seriesoffan.
Det är lite av vad vi (det är mest Johan som har spekulerat) tror och hoppas på. En sak kan du i alla fall vara säker på. Våra ögon kommer fortsätta sin process mot fyrkantighet. Och för guds skull, Gott Nytt Serieår!